Other Stuff in and Near
When you visit Washington D.C., there are a few places definitely worth checking out that are well within driving distance. A trip to Mt. Vernon, Washington's estate home situated on the Potomac makes it clear why Washington fell in love with America. At 8,000 acres, owning a plantation like this would have no doubt been impossible for Washington in England. The plantation was divided into five separate farms on which Washington experimented with crop rotation, composting and living fences. Washington would be pleased to know that all of these tecniques are aiding the american farmer to this day.
In a campaign aimed at Harrisburg, PA in hopes of causing the North to cease prosecution of the war, Gen. Robert E. Lee led his North Virginia Army through the Shanendoa Valley to Gettysburg, PA where, on July 1, 1863, he engaged Union Maj. Gen. George Meade's Army of the Potomac. The battle would wage until July 3rd resulting in Lee's defeat & a staggering 51,000 casualties, effectively ending the Civil War.
The Washington National Cathedral is a must-see. With its gargoyles, flying buttresses & 215 stained glass windows, it is truly a sight to behold. It is the 6th largest gothic cathedral in the world. At its highest point in the Gloria in Excelsis tower it is 676 ft above sea level, the highest pont in Washington. Built of highly labor intensive stone-on-stone construction it took 83 years to complete. Among its unusual traits is a moon rock in one of the stained glass windows.
Washington D.C.
The Potomac River as Washington would have seen it from Mt. Vernon
Memorial site of The Gettysburg Address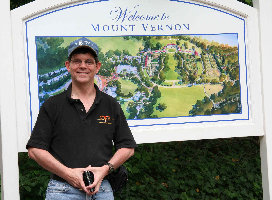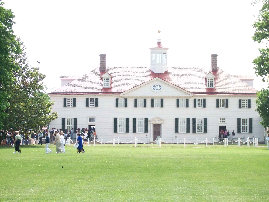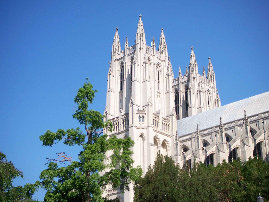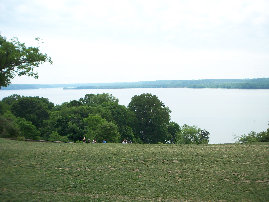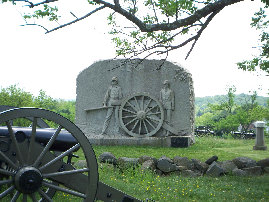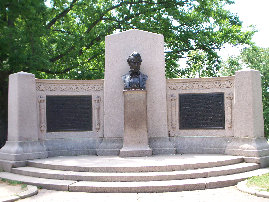 Click image to enlarge.