Las Vegas
In 1829 the first Europeans entered the region now known as Las Vegas. Then, water was plentiful & a young scout, Rafael Rivera, saw a valley of lush grasses & the area was named LasVegas, Spanish for "The Meadows". Las Vegas remained sparsely populated until 1931 when construction of the Hoover dam & the legalization of gambling brought an influx of construction workers & their families. In 1946 casino owner William Wilkerson acquired a parcel of land on which he envisioned a lavish hotel, casino, nightclub & restaurant complex that would be called The Flamingo. Notorious mobster Bugsy Siegel, seeing an opportunity for legitimacy, agreed to bankroll Wilkerson & soon took over the project. Bugsy demanded the best of everything & the mobsters funding his desert dream soon grew weary of his excessive spending & suspected theft. On June 20, 1947 Bugsy Siegel was shot to death in his Beverly Hills home. Perhaps if the mob could see into the future, they might have been a bit more forgiving of Bugsy's excesses. Today the Las vegas strip leads all casino venues with annual revenues of $6 billion. The Flamingo itself makes over $72 million.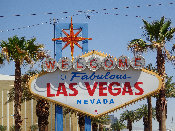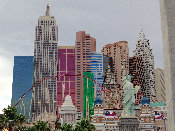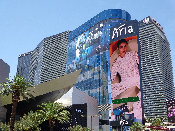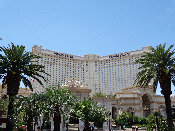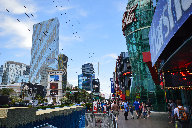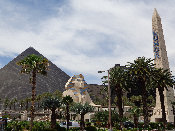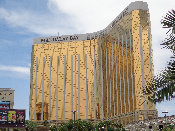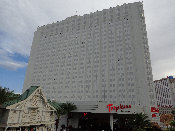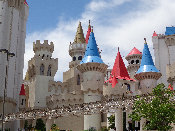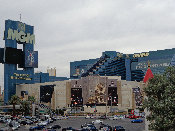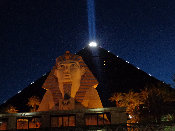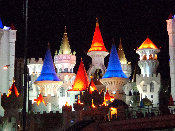 Las Vegas Welcome Sign
New York New York
The Cosmopolitan
The Monte Carlo
The Strip
The Luxor at Night
The Excalibur at Night
The MGM Grand
The Excalibur
The Tropicana
Mandalay Bay
The Luxor
Click image to enlarge.