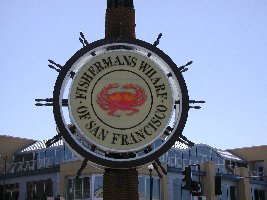 San Francisco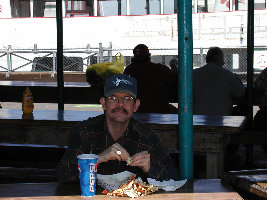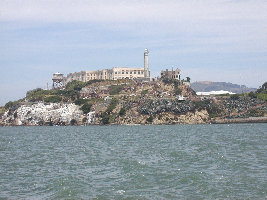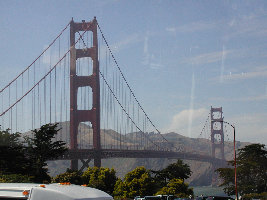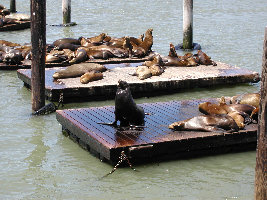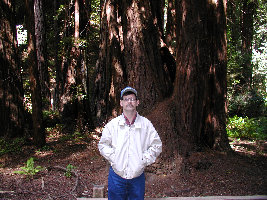 The first European settlement of San Francisco, a spanish exploration party led by Don Gaspur de Portola, arrived on November 2, 1769. Seven years later the Spanish established the Presidio of San Franciso & the Mission San Francisco de Asis (after St. Francis of Assisi). The Gold Rush of 1848 & silver discoveries like the Comstock Lode of 1859 brought waves of fortune hunters & San Francisco thrived. As with any boom town lawlessness was common & the Barbary Coast gained notoriety as a haven for criminals & prostitutes. But San Francisco's wealth also spawned an entrepreneurial spirit that produced such success as Wells Fargo, The First Transcontinental Railroad, Levi Strauss & chocolate maker Domingo Ghirardelli. It was this spirt that enabled the rebuilding of San Francisco after the devastating earthquake of 1906 despite Jack London's proclomation that "San Francisco is gone!"
Fisherman's Wharf
Me, eating a crab
Golden Gate Bridge
Me in Muir Woods
The Golden gate Bridge is a suspension bridge that spans the Golden gate, the opening of San Francisco Bay onto the Pacific Ocean. When it was completed in 1937 it was the longest suspension bridge at 4,200 feet & weighed 894,500 tons. The two main cables took 6 months to spin & consist of 80,000 miles of wire.
When you go to San Francisco you must visit Muir Woods. Named after naturalist John Muir, the park offers a quiet sanctuary you will take with you for a long time after your trip ends. The main attraction is the Coast Redwood (Sequoia sempervirens) which can grow up to 380 feet high. Seeing the light shine through the canopy is quite spectacular.
California Sea Lions
Perched atop La Isla de los Alcatraces (The Island of the Pelicans) Alcatraz, or "The Rock", served as a lighthouse, then a military fort then a military prison & finally as a federal prison until maintenance costs brought about it's closing in 1963. Duing its 29 years as a federal prison it housed the most infamous criminals of the day including Al Capone, Robert Stroud & George "Machine Gun" Kelly. Alcatraz claims never to have had a successful escape.
The California Sea Lion (Zalophus californianus) is a coastal sea lion of the Northern Pacific. It's high intelligence & adaptability to man-made environments makes it common for use in entertainment & even US Navy military operations. The males can grow up to 660 lbs & measure up to 8 feet in length.
Click image to enlarge.
Alcatraz