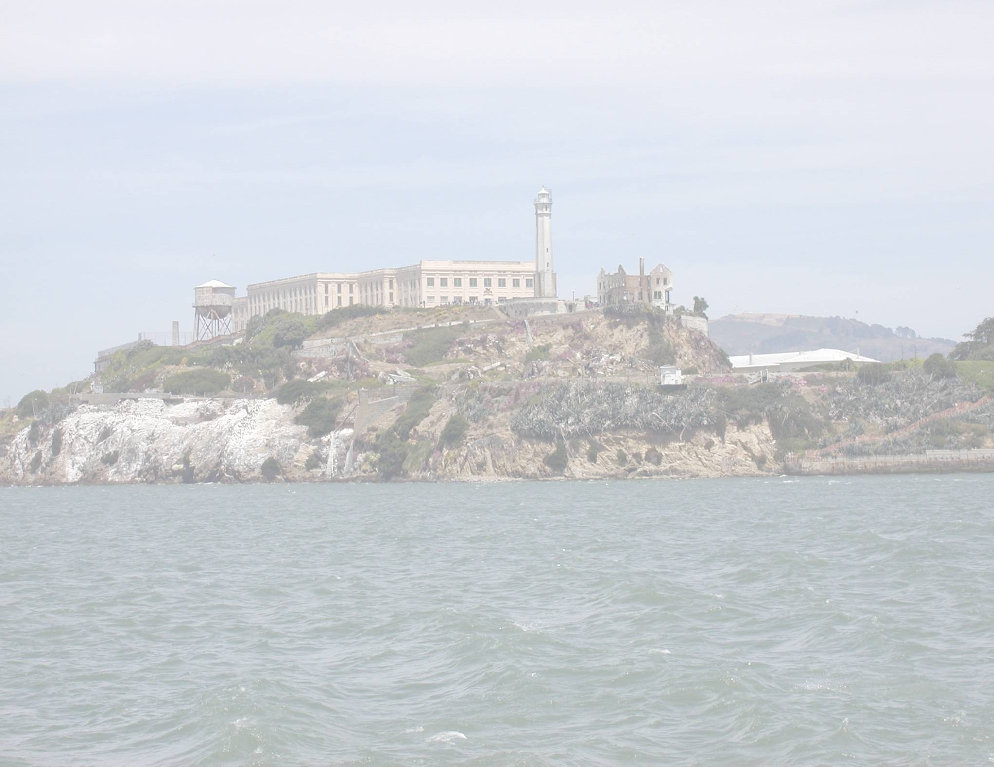 Born in Brooklyn in 1899 to Italian immigrants, Alphonse or Al, "Scarface" Capone, was possibly the most notorious criminal in U.S. history. Violent from his youth, he quit school after beating a teacher in the sixth grade. He eventually joined a street gang led by Johny Torrio & Lucky Luciano. When he was 19 he killed a man in an argument &, rather than face charges, he moved to Chicago on the invitation of Torrio. As bartender at Torrio's club he broke the arms, legs & skulls of those he evicted & eventually became Torrio's right hand man & ascended to head of the Chicago Mafia when Torrio, stepped down. At his prime, Capone had city aldermen, mayors, governors, congressmen & over half the Chicago police force on his payroll. In 1929 he ordered the assassination of Bugs Moran. In what became known as the St. Valentine's Day Massacre, Capone's men, disguised as policemen, gunned down seven of Moran's men, but Moran was not among them. Through an informant the IRS obtained Capone's financial records & in 1931 Capone was sentenced to 11 years in federal prison for tax evasion. He was released in 1939 & died of a stroke & pneumonia on January 25, 1947.
Born in Memphis on July 18, 1895, George Kelly Barnes enrolled as an agricluture student at Mississippi State University in 1917. He was a poor student & was constantly in trouble. He quit school & married Geneva Ramsey & fathered two children. He struggled financially as a cab driver & at 19 separated from Geneva & met a small time bootlegger. He eventually assumed the alias George R. Kelly & headed west with a new girlfriend. By 1927 he had gained a reputation as a seasoned gangster having served several sentences. He eventually moved to Oklahoma City where he hooked up with a small time bootlegger & fell for his mistress Kathryn Thorne, a seasoned criminal in her own right. Kathryn purchased a machine gun for George, created the persona "Machine Gun Kelly" & through her influence would gain George the title "Public Enemy Number One." In 1933 they hatched a scheme to kidnap wealthy oil tycoon Charles Urschel & ransomed him for $200,000. They bounced around from state to state until they were arrested in Memphis on Sept 29, 1933, flown to Oklahoma & got life sentences. Kelly was transferred to Leavenworth Kansas where he bragged to the press that he would escape. Taking these threats seriously, Kelly was transferred to Alcatraz. He served his time uneventfully apparently showing signs of remose. He was returned to Leavenworth in 1951 & died of a heart attack on his birthday in 1954.
Born in Seattle in 1890, Robert Franklin Stroud employed himself as a pimp in Alaska. He killed a bartender who refused to pay the $10 to one of his prostitutes & was sentenced to 12 years at McNeil Island for manslaughter. Violent & difficult to manage he was transferred to Leavenworth. It was here, not Alcatraz as his moniker "Birdman of Alcatraz" would suggest, that he conducted his experiments with birds. He found three injured sparrows in the prison yard & kept them. He occupied his time caring for his birds. A new warden in an effort to present Leavenworth as progressive, provided Stroud with cages, chemicals & stationary to conduct his ornithological activities. Over the years he raised nearly 300 canaries & wrote two books on the diseases of birds.On March 26, 1916 for no apparent reason, just before his sentence was completed, he stabbed prison guard Andrew Turner to death. He was convicted & sentenced to hang. Stroud's mother appealed to President Woodrow Wilson & his wife Edith who, impressed with his ornithological accomplishments, commuted his sentence to life in solitary confinement. Stroud was transferred to Alcatraz in 1942. He spent six years in segregation & another eleven years confined to the hospital wing. In 1959 he was transferred to the Medical Center for federal Prisoners Springfield, MO where he died in 1963 at the age of 73 having spent 54 years incarcerated, of which 42 were in segregation.
RESIDENTS OF ALCATRAZ
As Americans, we are greatly blessed. We are not victims of a tyrant, nor are we the unwilling servants of a king. Rather, we are a free people; free to choose our own destinies. With this freedom comes great responsibility. If we choose unwisely, there are consequnces to be paid. Alcatraz was full of such men who willingly chose the wrong path & paid those consequences. Three of the most infamous are listed below.