Monument Valley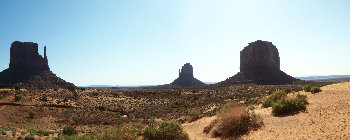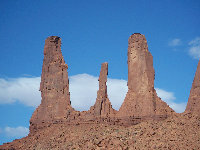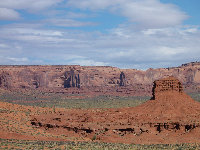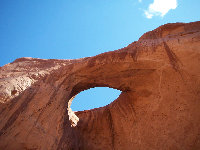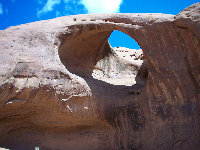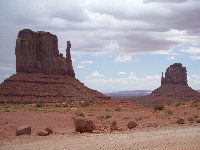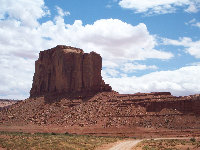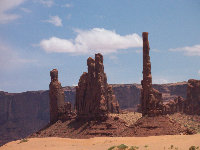 Monument Valley Navajo Tribal Park is truly one of the scenic wonders of the world. Located on the border of northern Arizona & southern Utah, Monument Valley offers spectacular views of mesas, canyons & rock formations that will take your breath away. The cutler red sandstone formations are part of the Colorado Plateau & is called Tse Bii Ndizisgaii by its Navajo residents which means Valley of the Rocks.
No actor personified the American Southwest more than John Wayne & no director captured it on film better than John Ford. Together they collaborated on over 20 films including the highly acclaimed "Cavalry Trilogy." This particular stretch of landscape was most memorably featured in those films & is now known as "John Ford's Point."
The Mittens & Merrick Butte
The Three Sisters
The Hub
Moccasin Arch
The Mittens
Camel Butte
Totem Pole & Yei Bi Chei
The Sun's Eye
The Thumb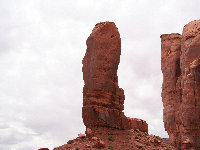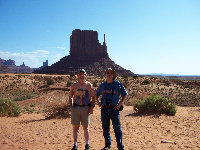 Me & my brother at a Mitten
Click image to enlarge.