Canyonlands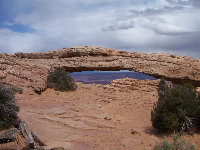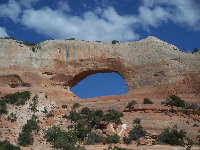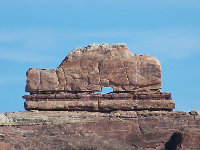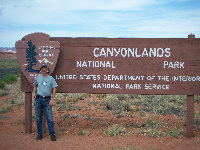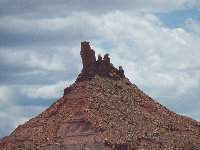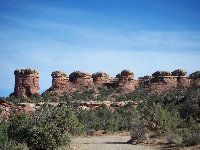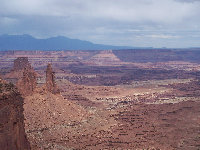 We went into Canyonlands pretty much as an afterthought. I had seen pictures of these sandstone rock formations on magnets & post cards that I was determined to see. They were supposed to be at a place called Elephant Canyon which was on our way back to the hotel by way of the southern entrance to the park so we thought we'd check it out. We got to the trail head to Elephant Canyon but to get to it would have involved a 7 mile hike that I was in no mood to attempt having just completed Devil's Garden earlier that day. We did however manage to see enough of the park to make us want to make another trip to Utah with the intent of spending more time in this largely overlooked wilderness park.
Me at Canyonlands Entrance
Mesa Arch
Sandstone Pinnacles
These are similar to the things I wanted to see.
Wilson Arch
This isn't actually in the park, but it's close & I didn't have anywhere else to put it on the web site.
Wooden Shoe Arch
View from Mesa Arch
Candlestick Tower
Click image to enlarge.